In 1969, the aluminum composite panels
from ALUCOBOND® left the laboratory for the market.
In 1999, ALUCOBOND® made its way to China.
This year, ALUCOBOND®'s 50 years of development worldwide
and 20 years in China
call for a celebration to mark its 50th anniversary,
At the ceremony,
ALUCOBOND® also unveiled its new product
"Song Porcelain"
which is inspired by Song porcelain masterpieces.
Song Porcelain – Elegance Redefined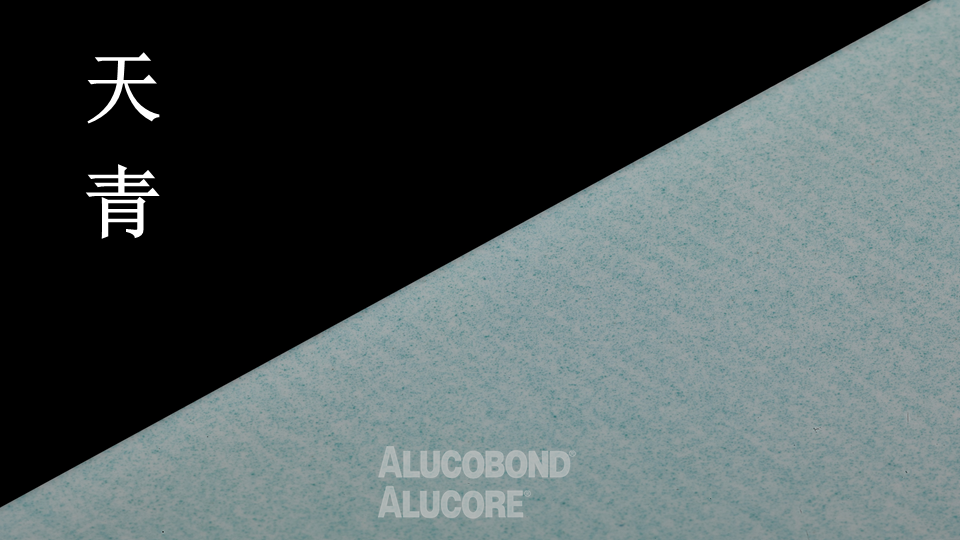 For centuries China is well known for its porcelain,
where it is of great historical importance
and immense aesthetic significance.
Its development spans of thousands of years
and reached its peak in the Song Dynasty.
As opposed to periods before and after,
Song porcelain "reigned in its minimalistic aesthetics,
esteeming clean lines and sparse decoration".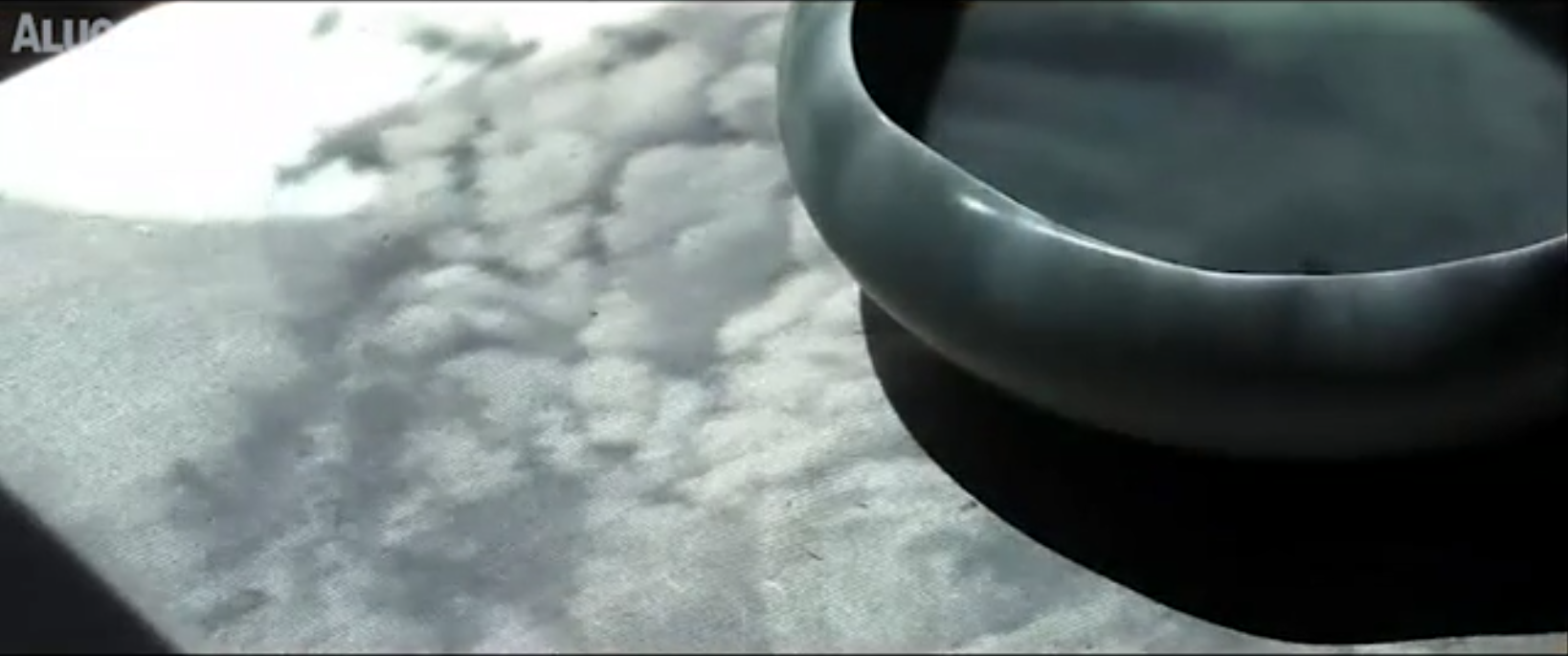 Song porcelain was endowed with clarity and elegance by its time.
Its presence gives rise to a bluish-green mist,
establishing the first peak of inventiveness and craftsmanship
in the history of Chinese porcelain.
The year 2019 marks the 50th anniversary of ALUCOBOND®,
and its 20 years of development in China.
As the inventor of aluminum composite material,
ALUCOBOND® shares similar traits as Song porcelain:
humility and elegance from a long history of development.
After decades of success,
ALUCOBOND® continues its aspiration for innovation and challenge.
This year,
ALUCOBOND® launched the new range of finishes "Song Porcelain"
as a tribute to Song porcelain masterpieces.
→ALUCOBOND® "Song Porcelain"
The new finish has an appearance of hand-made porcelain
and is a tribute to the 20th anniversary of ALUCOBOND®
in China and its dedication to the Chinese architectural community.
It is also the first time
that a new range of finishes was developed exclusively
by the Chinese R&D team,
paying homage to the classics.
"Song Porcelain" features a clear and pure base
and a glazed-look surface with layers of color and supple texture.
It is "thick and heavy" yet at the same time remains "light and agile".
Its "thick" porcelain heritage is reflected in the strength of the product,
while – like porcelain – its infinite shape ability constitutes agility.
The historical and cultural context are rich and "heavy",
yet the subtle,
earthly and simple appearance makes it "light".
→ALUCOBOND®"SONG PORCELAIN" (R&D)
VALUABLE GEMS
Artisans in the past added exquisite gems powder to the porcelain.
Nowadays, in order to get the rich visual levels,
each of the Song porcelain finishes
has an unique grain distribution and texture effects.
The radiant and clear glaze surface
resembles Song porcelain of the past thousands of years
from a complex color formula
which blends rare agate into the galze.
ANCIENT CRAFT
Acient craft of Song Porcelain
strictly observe a lengthy base moulding and pin-padded burning process.
Only right temperature and humidity can make fine porcelain.
ALUCOBOND® did his best to presented 4 coating "Song Porcelain".
TIMELESS ELEGANCE
The colors used in the song dynasty were very elegant and classic.
"The rain has passed and the celeste color breaks through a cloud in the sky"
which led to the creation of the most iconic color of Song porcelain.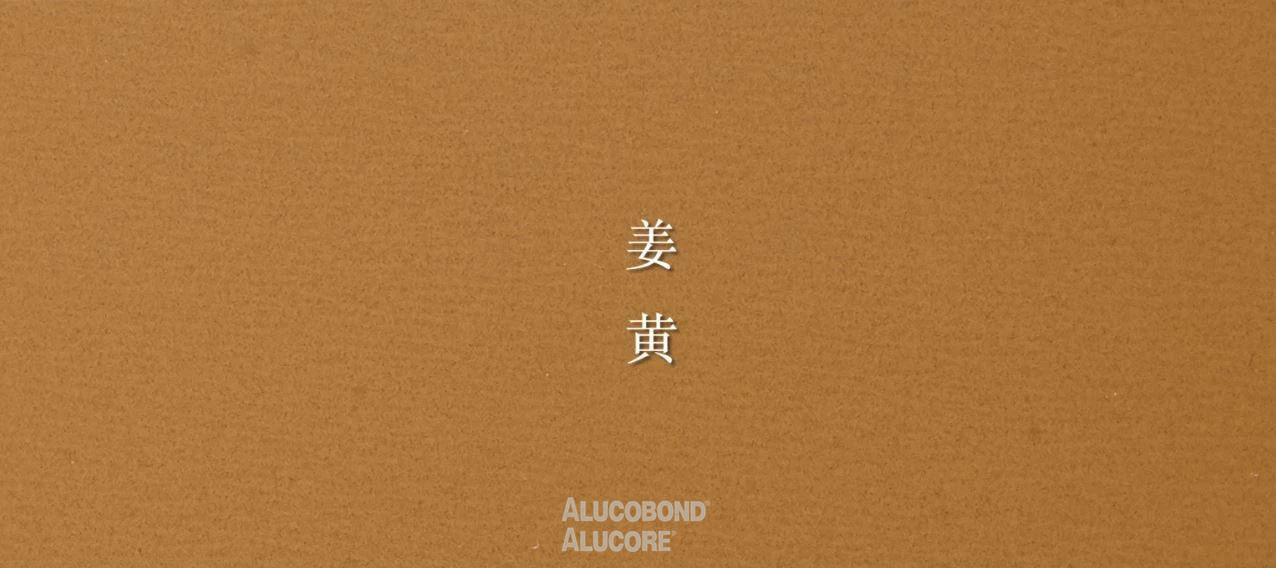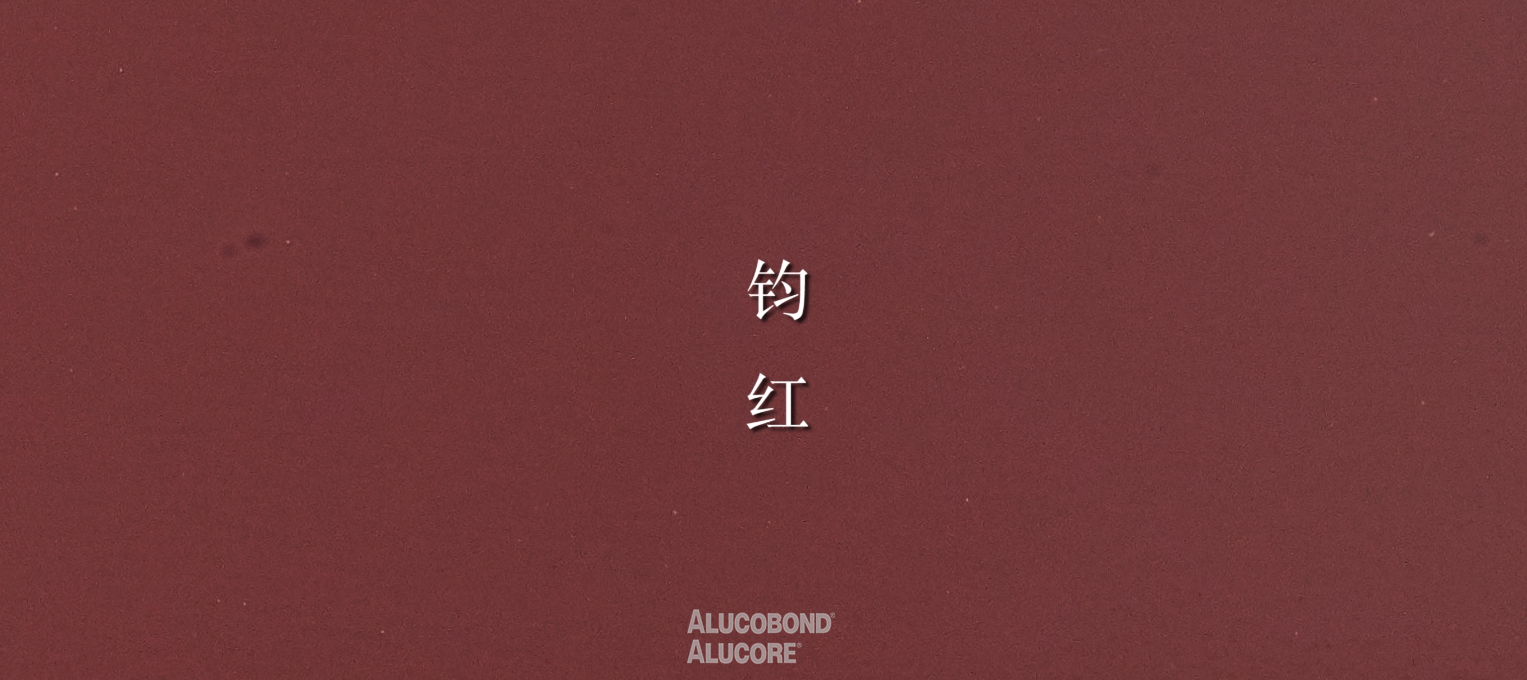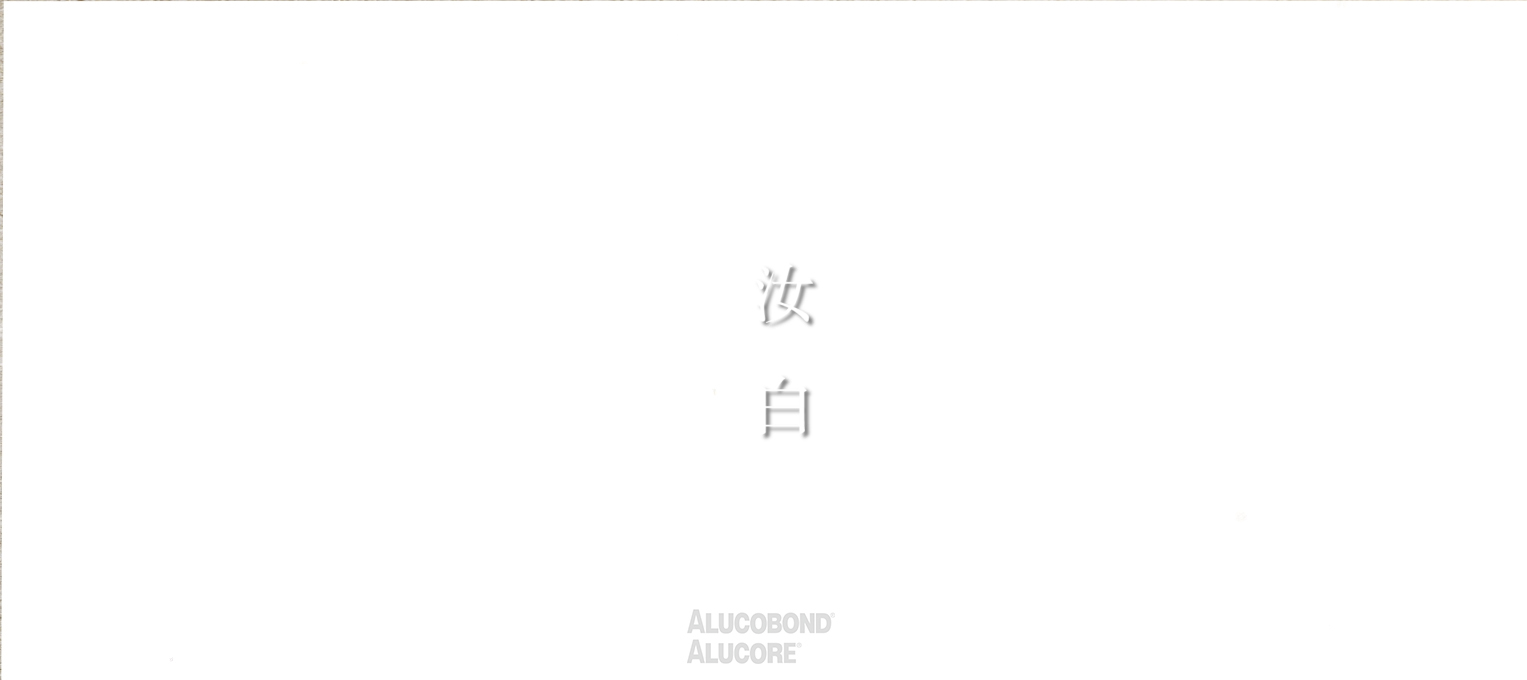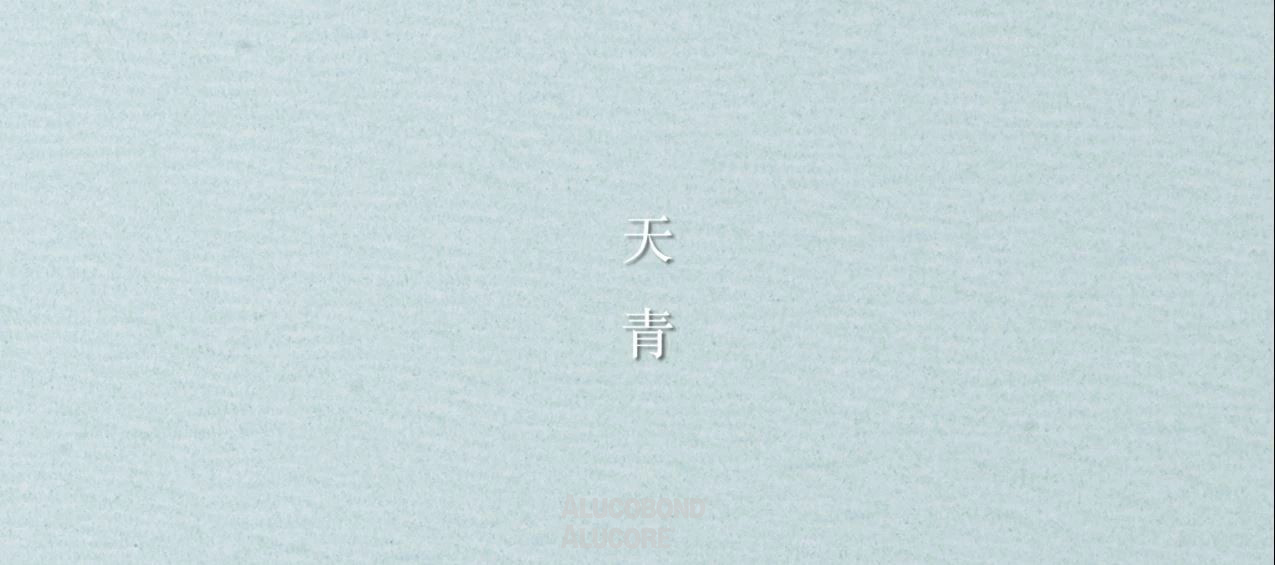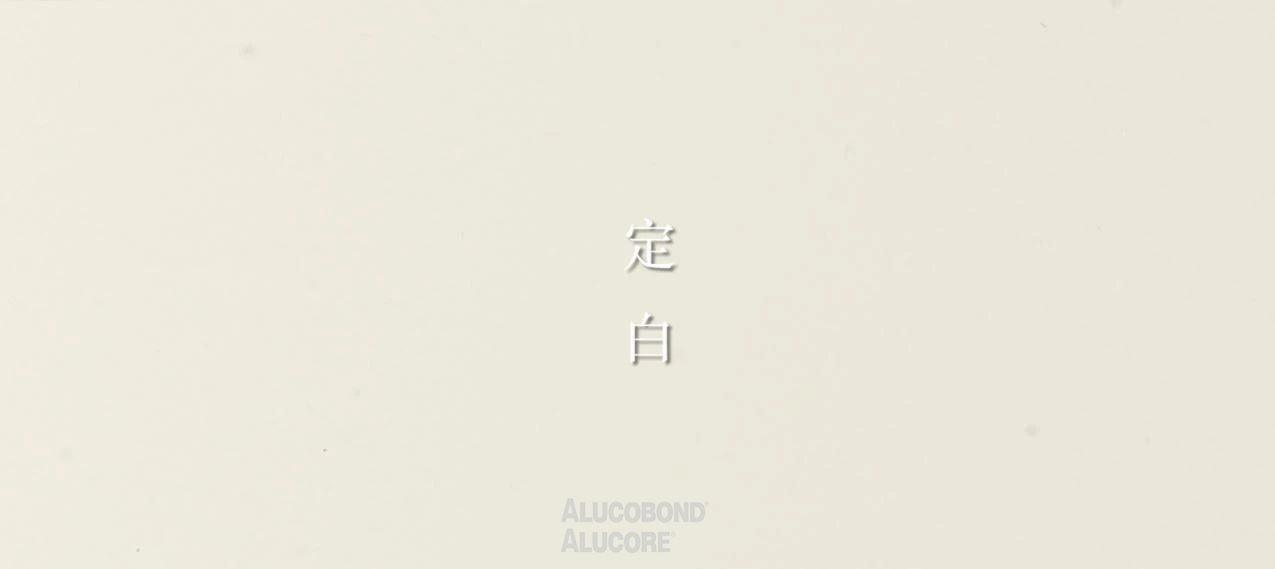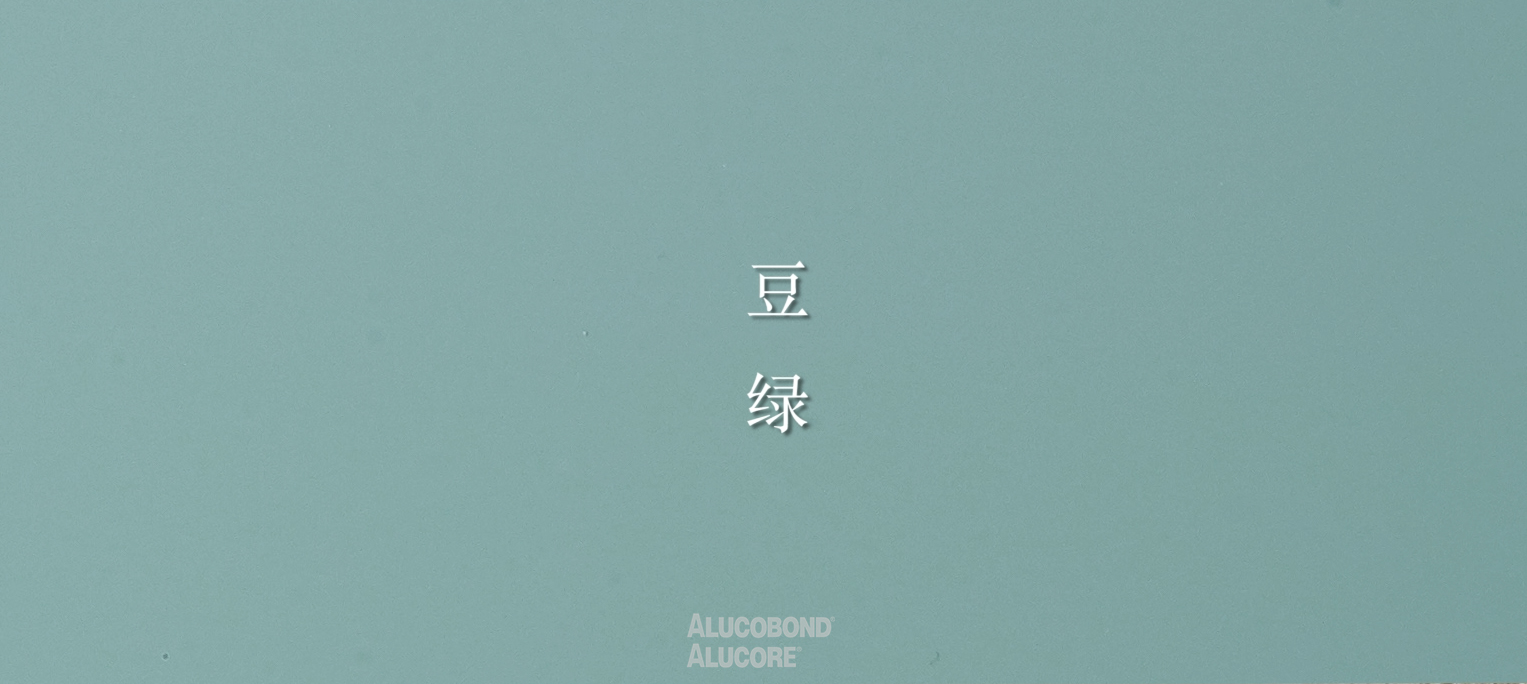 LIANG Sicheng, a renowned Chinese architect once said
The architecture of a country and a society
reflects its spirits and inheritance.
The 5,000 years of Chinese history
is embodied in the rhyme and pulse of "Song porcelain ".
This is a product of national culture,
ALUCOBOND® faithfully courts the cultural connotation
through this new product series.