The first home is anchoring into the hill and contributing to its solid structure.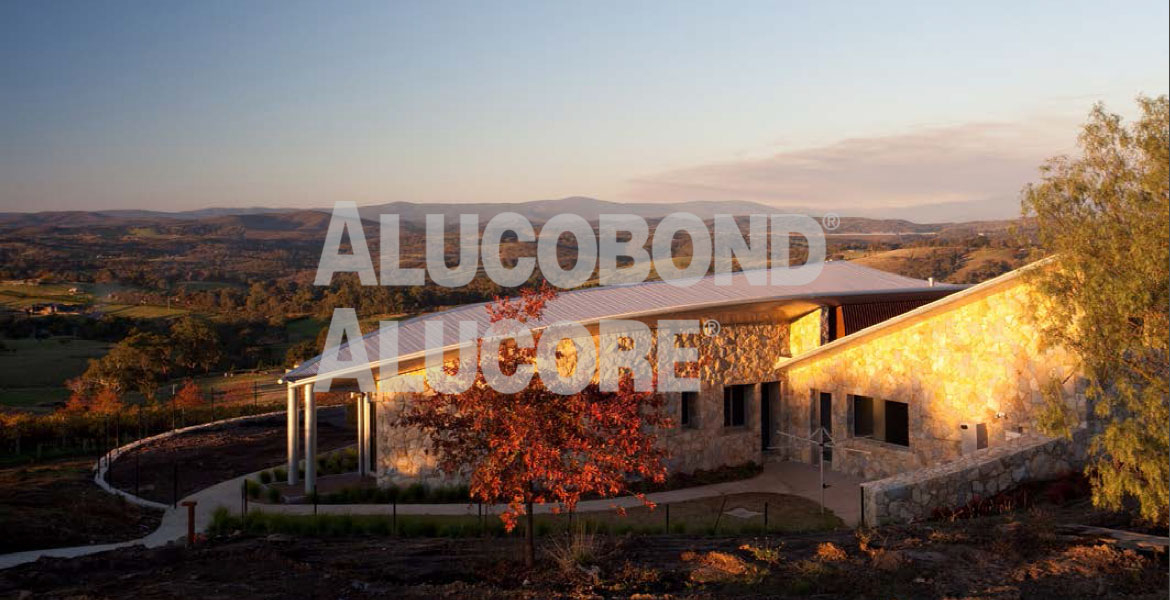 For a modern and clean look, the minimalist exterior palette includes stone, glass and timber. The strong first impression with curved eaves and a butterfly roofline is made by the design along the contours of the land and taking from the bushland surroundings. The main roof was inspired by the shape of a gum leaf and is made of ALUCOBOND® Champagne metallic. On the north side, the combination of glass, steel and a cantilevered deck creates a felling of lightness, as if the home is floating above the vineyard.

All the main living areas and bedrooms face north and overlook the major views. That stretches towards Kinglake National Park and the Yarra Valley. Perched on a relatively steep, north-facing slope, the home's main objective was to make the most of the magnificent views from north to east.
The features which usually characterize a traditional house have been dispensed: parapet walls, clearly visible window frames, perceptible storeys, and symmetrical roof surfaces.
The result is a sculptural building unique in terms of scale.



The architects, Biehler and Weith,
demonstrate how a well-thought-out façade grid
can create building near Lake Constance
They have created an envelope
comprising rear-ventilated
large-format ALUCOBOND® tray panels
with dark joints
covering the whole building in a grid format
The building's linearity and its openings,
its slanting lines and the resulting perspectives
are spatially organized by the matrix
created for this space.
The colors selected lend the building
its subtle, timeless elegance.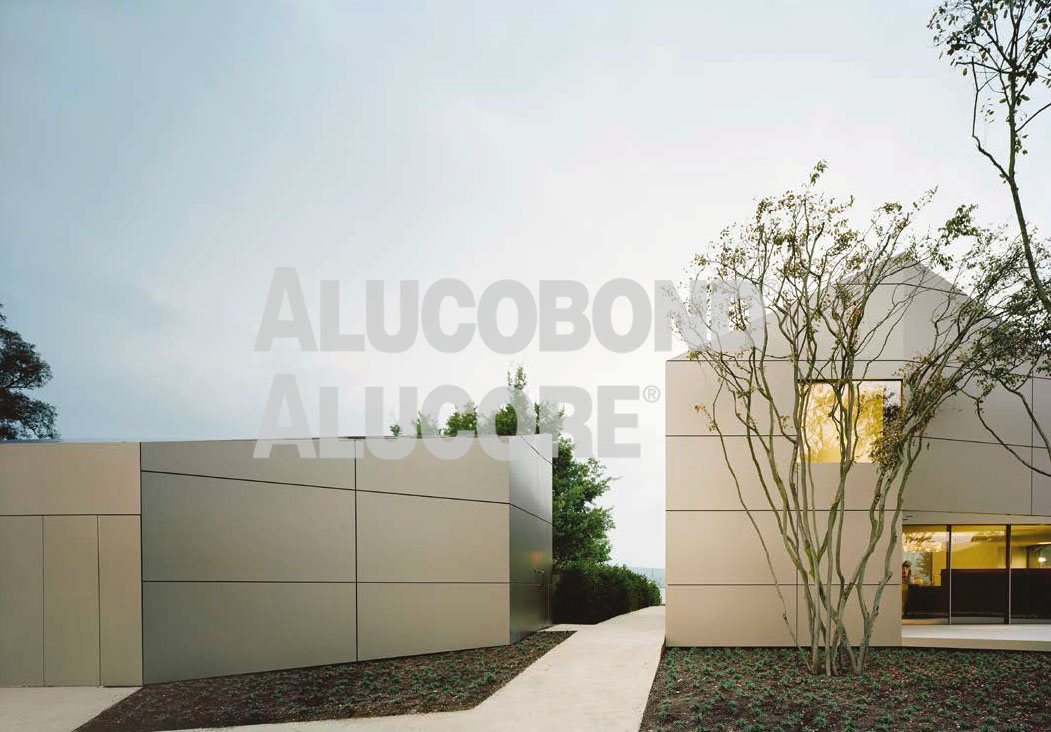 博登湖侧
第二个家坐落在德瑞奥交界处的博登湖
如同梦想中的湖边小屋一般
湖区似乎注定了它的宁静优美
然而建筑师Biehler和Weith却不走寻常路
他们以阿鲁克邦®阳极氧化系列
创造了一个极具现代感
却又完美符合传统关键词的气质湖边小屋
再加上一句"湖边小屋",你的脑海中是否会浮现出一座相当典型的传统住宅?那么就让我们来到第二个家,看它是否与想象中的大不相同。
博登湖外景
这是一个由矩阵创建起来的空间
深思熟虑的网格表面如何打破常规
产生惊人的影响?
答案来自于特殊抛光的
阿鲁克邦®阳极氧化系列
创造性的斜线外形和由此产生的透视
精挑细选的颜色塑造了其不同于其他建筑
细微,却又永恒的优雅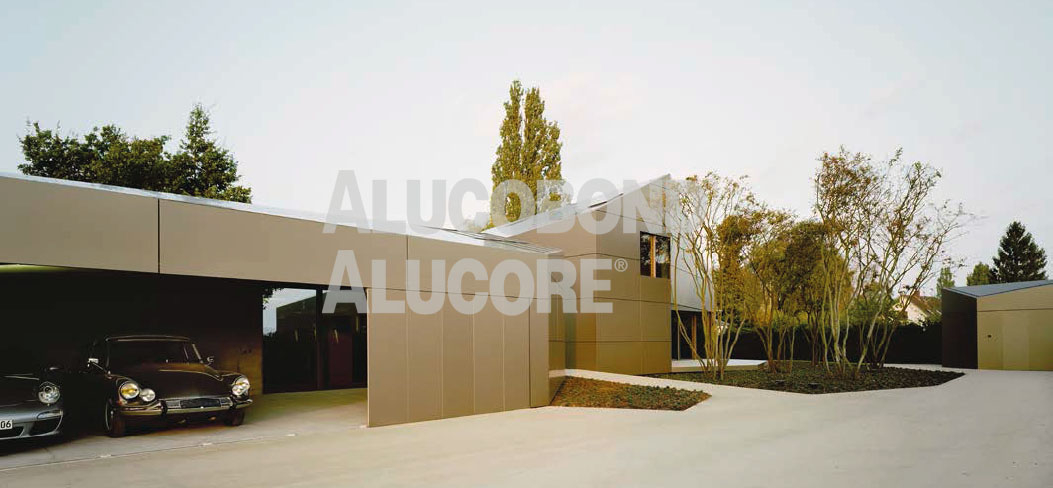 This building is lacated on a prominent corner (Mission and 10th streets)
We were asked to create a more vibrant landmark.
Arquitectonica was brought in to re-design the façade of the building."We were asked to re-think the exterior,"said architect

The resulting façade design for the L-shaped building appears as an abstract series of colored metal cubes created from ALUCOBOND® and installed at five variable depth: From a thematic standpoint they wanted to introduce dynamism through depth.

The varying façade depths "were accentuated by the colour palette," according to cheng, who said the architects wanted to incorporate red in the building as one of San Francisco's more prominent colors associated with both the city's Golden Gate Bridge.